A new video work by Sigurður Guðjónsson entitled Næturvarp (Night Projection). A green light and horizontal black lines lit up the Shed, thus turning the exhibition space and the environment itself into material. Viewers could watch the projection through the Shed's windows and hear the sound through the walls and glass.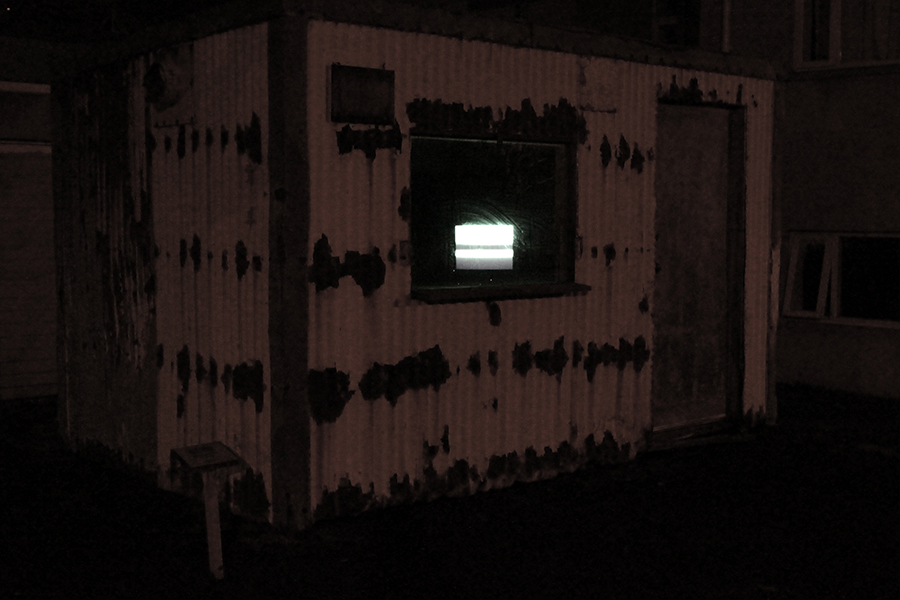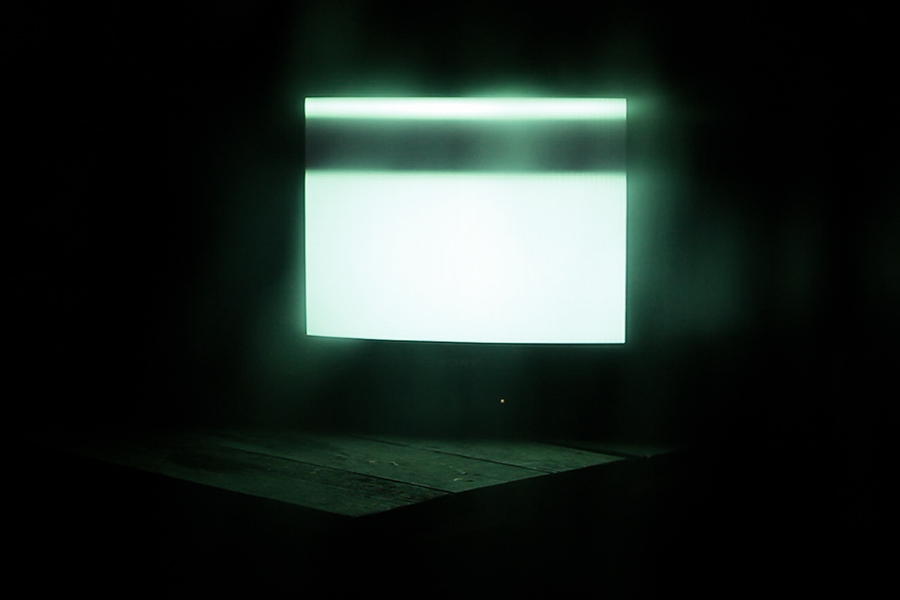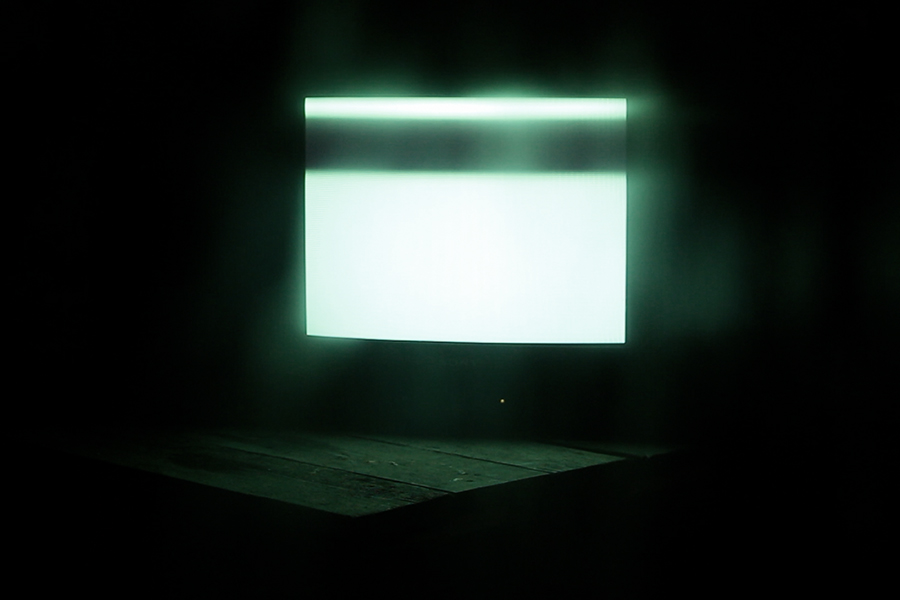 Grænt ljós og láréttar svartar línur lýstu upp skúrinn og þar með var sýningarstaðurinn og umhverfið sjálft orðið að efnivið.
Áhorfendur fylgdust með næturvarpinu gegnum glugga sýningarstaðarins og bárust hljóðin gegnum veggi og gler.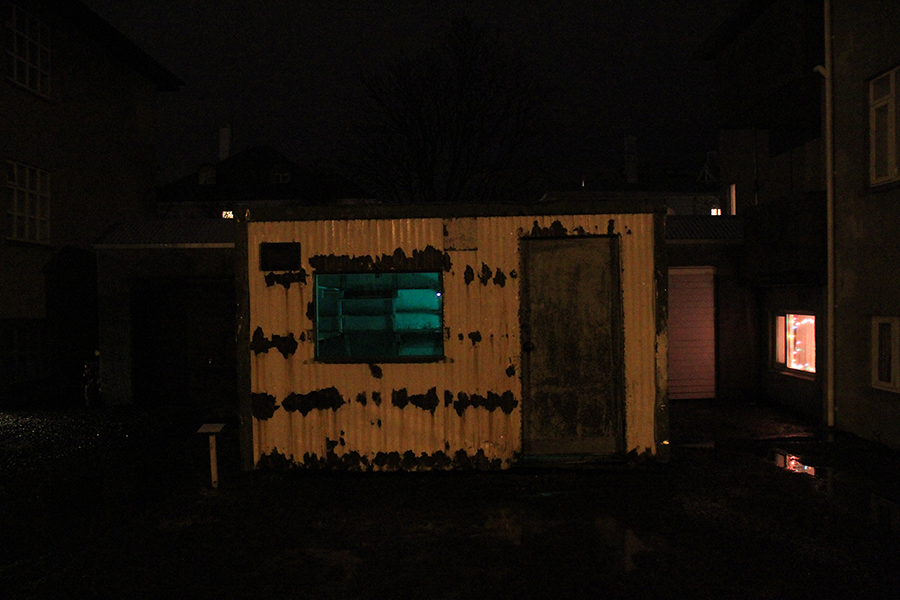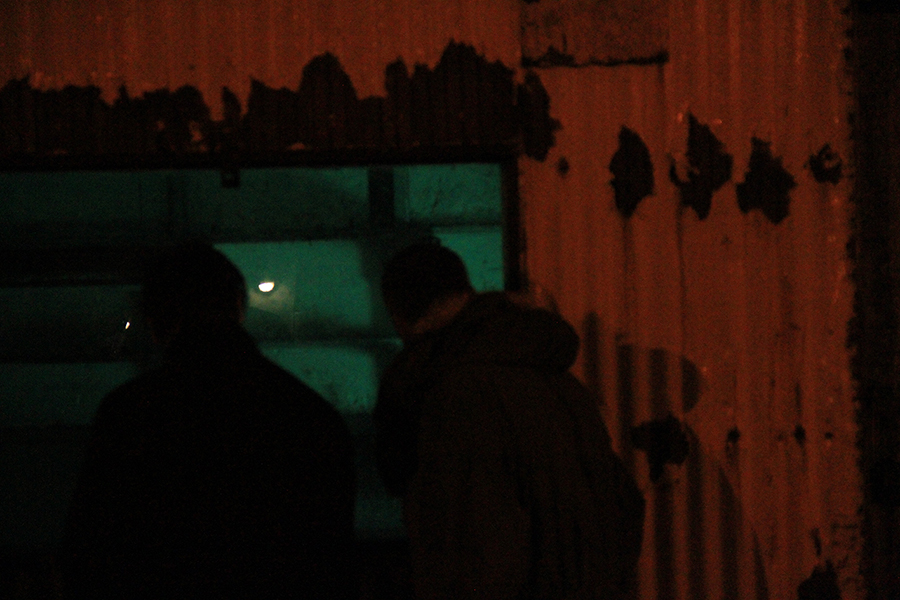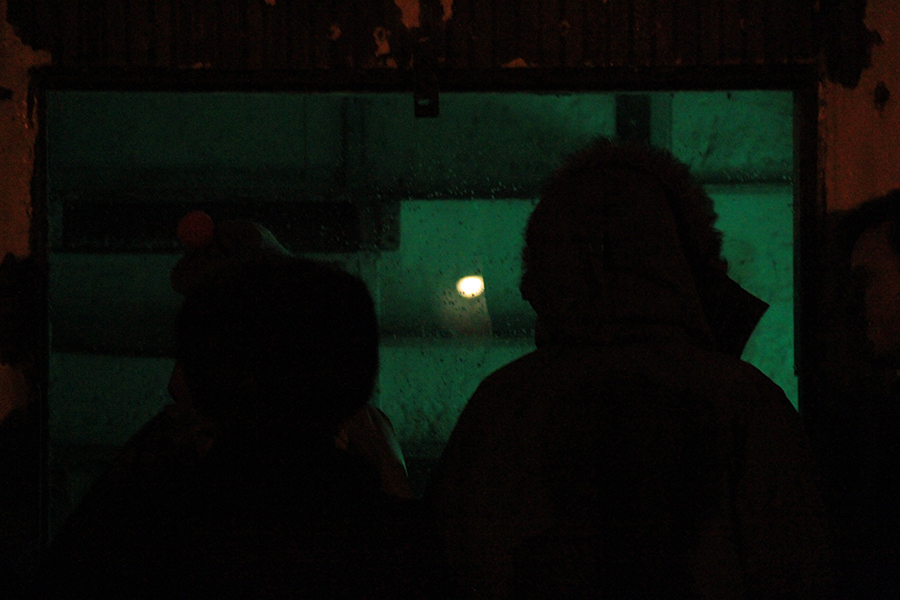 ■
2013 /
The Shed
/ Last Updated November 13, 2014 by admin /